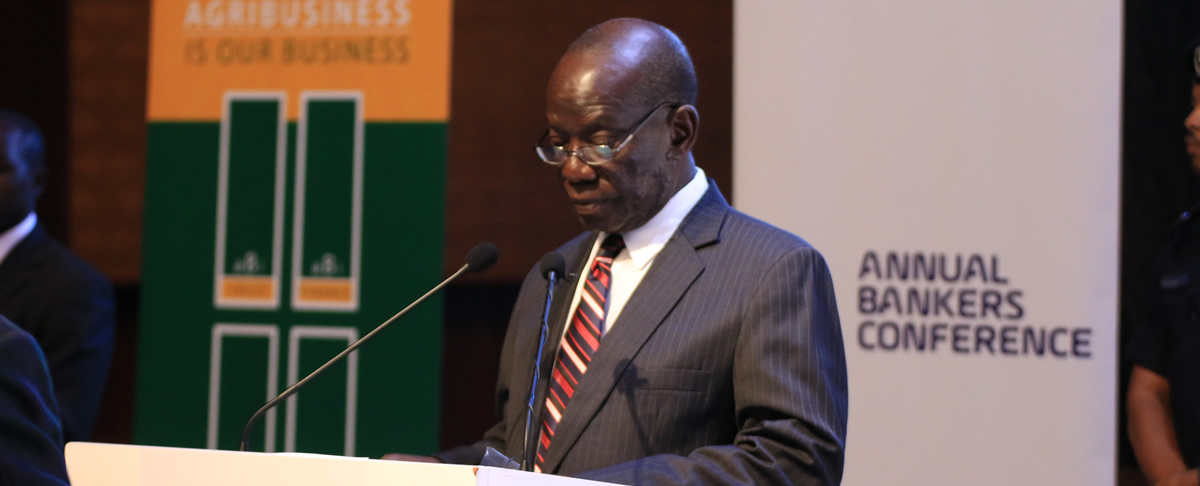 Annual Bankers' Conference (ABC) 2017 Key Highlights
Uganda Bankers Association maiden Annual Bankers Conference was held on the 19th of July 2017 at the Kampala Serena Conference Center under the theme "the Future of Banking." The opening was presided over by the Vice President of the Republic of Uganda, His Excellency Edward Kiwanuka Ssekandi (M.P).
The Vice President, His Excellency Edward Kiwanuka Ssekandi (M.P);
Underscored the role of the finance and banking sector in any economy as the primary medium for transmission of monetary policy, being the custodians & lenders of money.
He reaffirmed the commitment of the Government of Uganda in ensuring sound economic policies to support the financial and banking sector to flourish.
He noted that the Government through regulation, legislation and policies had put in place a framework for growth & deepening of the financial sector and called for the vibrant participation, support and collaboration from private sector players and development partners alike to add their weight to this process of financial sector development.
He appealed to the financial sector players to ensure that their services reached the unbanked especially in the rural setting. In the same vein, he urged the banking sector to find innovate ways of availing appropriate financing for private sector players with long term investments & projects as well as to increase appetite for lending to the agricultural sector which employs the majority of the Ugandan labour force.